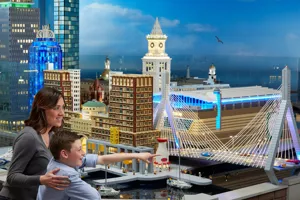 MINI WORLD
Fasten your seatbelts and go on an adventure in MINI World! You'll discover a world where the imagination knows no boundaries!
It's mostly a fantasy world, but you'll also find some of Brussels' most recognisable places! Can you recognise each one?
Go in quest of the hidden Minifigures! Can you guess what they are doing?
You will also have the opportunity to interact with some areas and take your own Minifigure picture in MINI World.
Test the strength of your building on one of our earthquake tables too! Who will build the tallest and most stable tower?